S.M.A.R.T Goal

SMART goal- Initiative (To do something when not asked to do)
Specific- At the beginning of every class, I will do one thing to start work by myself without anyone asking me to. Starting at the beginning of the next semester I will do this 75% of the time, working towards 100% of the time by the end of the school year.
Measurable- I will start measuring it at the beginning of the second semester and
Achievable- It sounds do-able
Realistic- I might be able to do it if I try.
Timely- The goal will start at The beginning of next semester
​
Powered by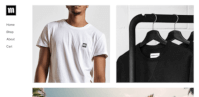 Create your own unique website with customizable templates.