Water Quality in the animas river water shed
What new information did you learn through doing this project?
I learned about the 2013 durango water treatment plant and each of the complex steps the plant takes to filter clean water into the animas river. Five years ago, the when the water treatment plant was last updated, the process that it used took the cities waste water, and first friltered solids apart from liquids. Then it sends the solids to a processor, and the liquids to a bunch of filters where they go through areation, clarifications and disinfection before being put back in the river. The solids are turned into biosolids through digestion and other processes. Currently at the waste water treatment plant they are rebuilding to make this system bigger and better.
What new skills or dispositions did you learn from this project?
This skills that I have practiced were cropping on Photoshop spray painting. On my final project I should have been more careful in where i put the images, becuase I accidently put them in the wrong place. I did not refine my project much at all. I need to improve on using my time on a project. I started the project maybe a week before the exibition. Had I spent more time on this project it would have been better, and been something I was proud of. Some people at the exibition thought it was good. Exibition is about showing people things, so if other people think it is good, then I am satisfied.
To what extent is the study of water quality an important topic to investigate in school and in a
chemistry class in particular?
The reason why is that it should always be a concern to what and how much water we use daily and where the waste/used water goes. We would sleep better knowing that the water that we have used goes back into a river when its fully cleaned out and filtered. It is imporatnt to learn about river pollution, because this is waht we rely on for water. Water is a nessecity to survive, without water we won't be here. We have to take care of our water so we don't die.
Artist Statment
Elevator Pitch
This is a presentation on how the new water treatment plant works. We explain what happens inside and outside the new durango water treatment plant. The presentation will contain images, text, and/or videos as a visual explanation.
I want the Audience to leave with the following:
I want the audience to leave with the following:
How the new water treatment plant works.
I want them to feel informed.
I want them to be curious about how it will affect the environment around them.
The story my exhibit tells is?
How the 2013 water treatment plant filters waste water into clean water.
Target Audience
The age of my Audience should be: Young Adults 18-23
I would expect most people to already know about the water treatment plant but doesn't know how it works.
Powered by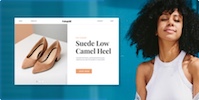 Create your own unique website with customizable templates.